Hi Inistate community!
Let's take a look how Android user click link redirect to Inistate App.
1.First, click the link to Inistate APP

2.If you redirect to browser after click the link,

3.Go to your setting → App management → App list → Inistate

4.Click 'Open By Default'

5.Click '+Add link'

6.Select both of them and click 'Add'.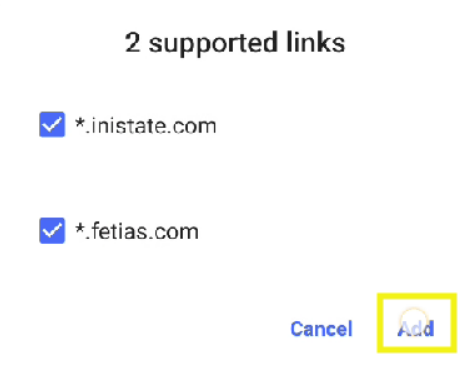 7.Try again to click the link and you are successfully redirect to Inistate App!!