Hi everyone

I would like to share with you how to switch view to detail view.
Go to any workspace.

Click the setting icon at the top right corner.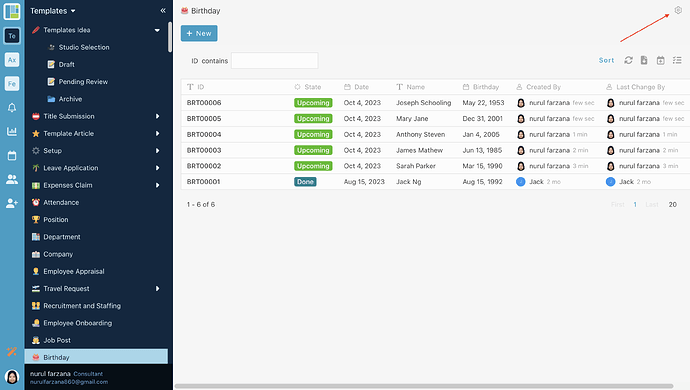 Click Switch to detail view.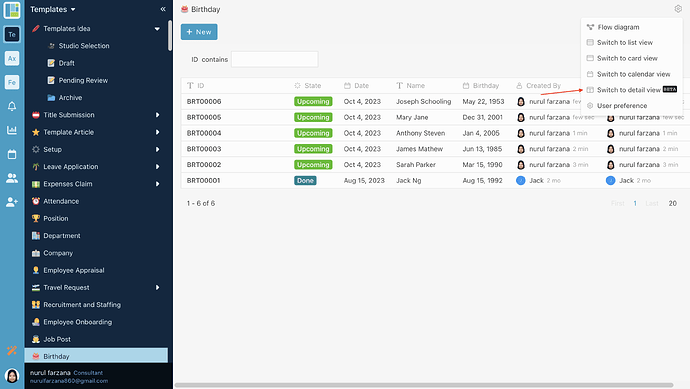 Here is the detail view.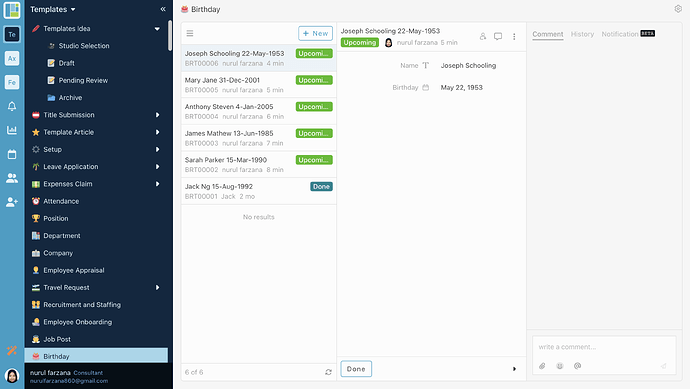 You can view entry lists at the first column, entry details at the middle column and comment, history, notification at the last column.
Thank you.