Go to Import under Basic.

Enable Preprocess.

Import the excel file

Select Merge entry with the same information.
EG: Refer Name to update the following details such as Position and Department.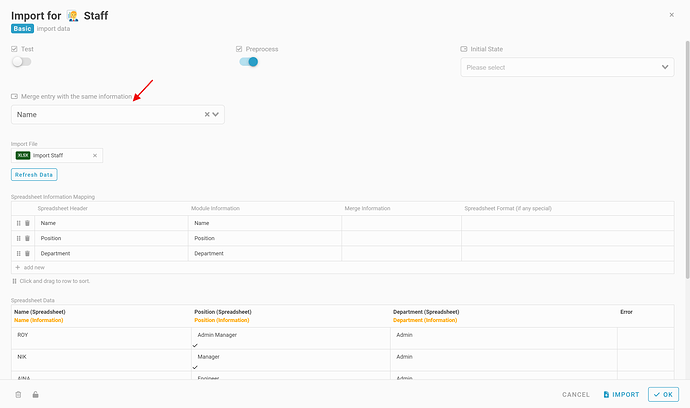 Click 'Import'.

Click 'OK' and save the module.

Note:
If able to find the Name (Reference) in the existing module, the system will update the department and position. If not then will create a new entry.