Hi inistate community!
You also can create a profile listing in the user profile module.
What is a User Profile?
Connects this module to users. Able to manage user access and permission through the module.


Profile Listing
Create a listing design

Input listing name.

Enable 'Profile Only' in the filter conditions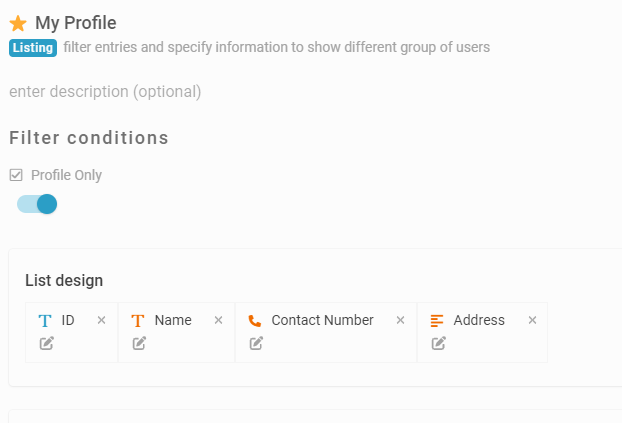 Save the module and run.
Result

You can only see your profile in this list.
More related topics: